The heartbeat of any thriving community lies in the continuous rejuvenation of its infrastructure, and that's precisely what we at Marvel Builders, Inc., in collaboration with Drumheller Construction, recently accomplished in the picturesque town of Pottstown. Our latest project took us to the core of this vibrant community, where we undertook a major concrete renovation for a beloved local business. The mission? To revitalize and enhance the surroundings, all while respecting a stringent manufacturing schedule to ensure minimal downtime and operational disruptions.
A Fresh Start for Failing Sidewalks
The project kicked off with the removal of the old, failing sidewalks. Time and the elements had taken their toll on these pathways, and it was clear they needed a fresh start. Our team at Marvel Builders, Inc. wasted no time in meticulously taking them apart, paving the way for a brighter, safer, and more pedestrian-friendly future in Pottstown.
With precision and care, we installed new sidewalks that not only met the highest standards for safety but also added a touch of modern aesthetics to the local landscape. The town's residents and visitors can now enjoy a seamless and secure journey through Pottstown's heart.
A Courtyard Transformation
One of the standout elements of this renovation project was the creation of a brand new courtyard for the company. The break room, a sanctuary for employees seeking a peaceful escape during their workday, was in need of a fresh look. We poured a new concrete slab that breathed life into the courtyard, providing a welcoming and tranquil environment for employees to recharge and unwind.
This revitalized courtyard space has quickly become a hub for relaxation, fostering a sense of community and well-being among the company's workforce.
Restoring the Loading Dock: A Key to Business Operations
A bustling manufacturing company relies heavily on its loading dock. As part of our commitment to minimizing operational disruption, we made concrete repairs to their loading dock, ensuring that it remained robust and efficient. The loading dock is a pivotal hub for the company's logistics, and we were dedicated to keeping it in top-notch condition.
Our attention to detail and expertise in concrete repair guaranteed that this essential aspect of the company's operations continued to function seamlessly.
Working Around the Clock to Minimize Downtime
One of the most impressive aspects of this project was our ability to synchronize our work with the manufacturing company's tight schedule. We understand that every minute of downtime can impact operations and profitability. Hence, we meticulously planned and executed our renovation work, ensuring that it had minimal impact on the company's daily activities.
Our team at Marvel Builders, Inc. and our partners at Drumheller Construction collaborated closely to meet deadlines and keep disruptions to a bare minimum. This achievement showcases our dedication to our clients and our unwavering commitment to quality and efficiency.
A Testament to Teamwork and Dedication
This project in the heart of Pottstown is a testament to the power of collaboration, dedication, and expertise. It demonstrates that through effective teamwork and a shared commitment to excellence, we can transform the heart of a community, uplift a local business, and enhance the daily lives of its employees and residents.
We are immensely grateful to our incredible team, partners, and, of course, our client for entrusting us with this significant renovation project.
If you have any upcoming renovation needs or projects, please don't hesitate to contact us at Marvel Builders, Inc. Our expertise and commitment to quality are always at your service. Together, we can continue to breathe new life into the communities we serve and ensure that their hearts beat stronger than ever.
Thank you, Pottstown, for the opportunity to make a positive impact in your community.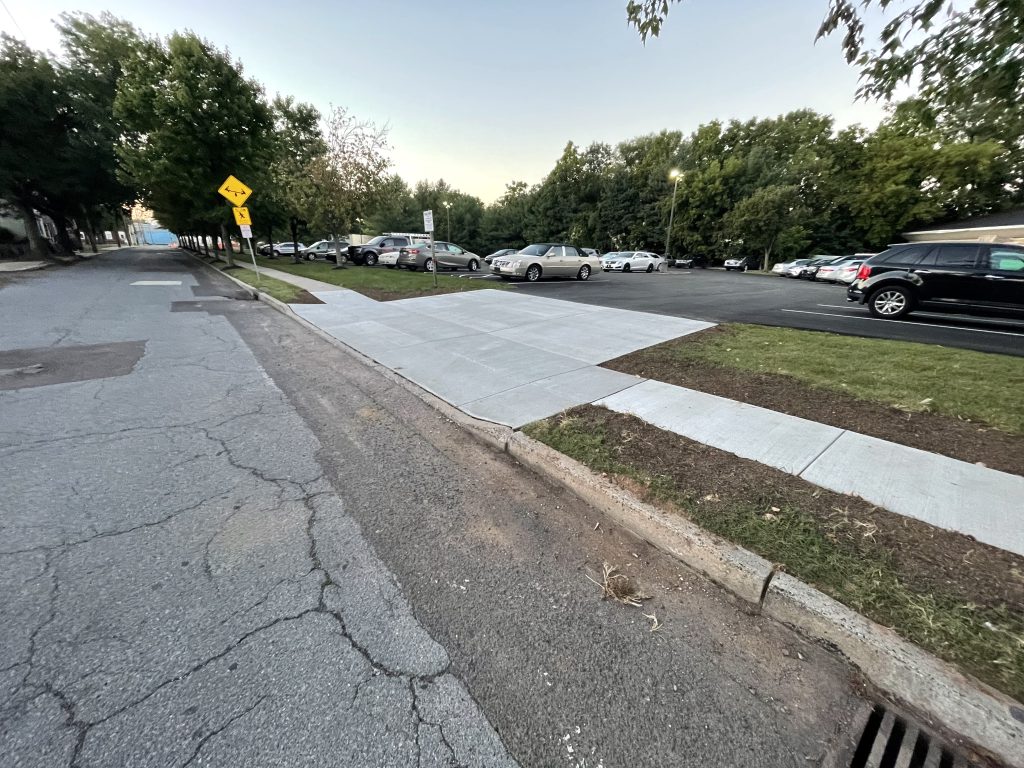 MarvelBuildersInc #DrumhellerConstruction #ConcreteRenovation #PottstownRenovation #CommunityRevitalization #LocalBusiness #Teamwork #ConstructionSuccess #RenovationExperts